Welcome to the SQ Hub Market Café!
SeQuential Biofuels opened our first biofuel station off of Interstate-5, on McVay Highway near Lane Community College, in 2006. We offer an array of local and organic food and beverages, including treats from Eugene's beloved Sweet Life Patisserie, awesome assortment of quick food, and kombucha on tap. There's no better pit stop on your way in, out, and around Eugene. Save yourself some time and order food, beverages, or desserts before you arrive!
Gasoline/Ethanol Blends
E10 (87 octane) – 10% ethanol with 90% gasoline
E85 (102 octane) – 85% ethanol with 15% gasoline (works in Flex Fuel vehicles)
Renewable Diesel
R99 – 99% renewable resources with 1% petroleum diesel
Cooking Oil Drop Off
We can take your residential or small business cooking oil at the SQ Hub. Just pull up to our gated area next to the used cooking oil sign and come into the store and check in with our team. We will advise you on how best to drop off your used cooking oil. The oil will then be picked and taken to Salem to be recycled into cleaner burning biodiesel, low carbon biodiesel!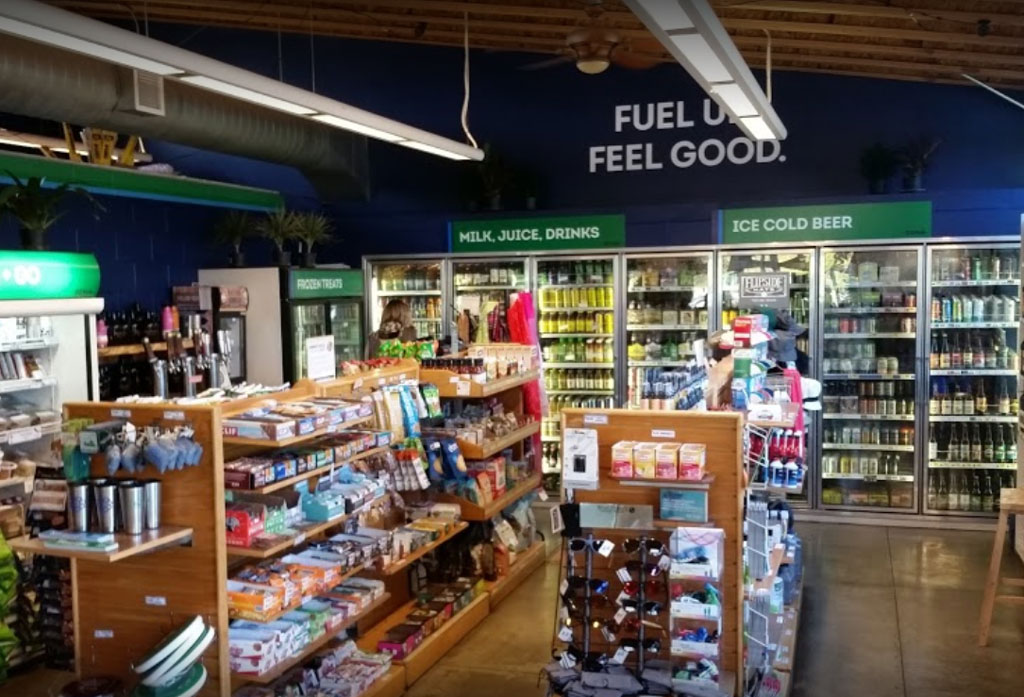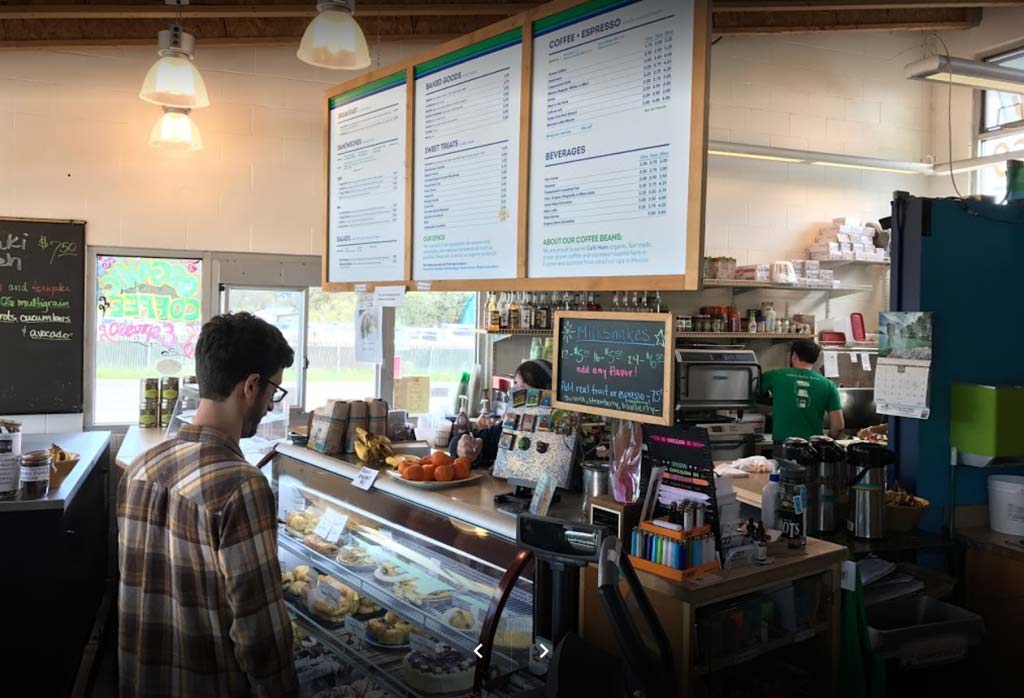 Our Commitment to Eco-Friendly Operations
We receive 100% of the energy needed to operate from renewable energy sources, including solar panels and through EWEB's wind power program. Atop the station, we planted 20 different native species in 5 inches of soil in order to help insulate the building, keeping it cool in the summer, without needing to water it during the hot months. You can shop with us knowing that we are dedicated to being a truly green business in our community, and setting an example for future generations.
Oregon Loves SeQuential!
John F. Helmer
Fantastic place … so good we take visitors to see our local gas station! Great staff, wonderful food (especially the bagel sandwiches), meat and vegetarian options, great selection of drinks, including kombucha on tap, Sweet Life pastries, green roof, biofuel, even vegetable plants and local produce in season … what more could you ask?
Oregon Loves SeQuential!
Jean Rosborough
Always stop here on our way out of town. We try to support cooperative business. Great hot drinks, snacks, and baked treats!
Oregon Loves SeQuential!
Valkyrie Liles
Anytime we drive to Portland we stop here for biodiesel. They also have excellent organic coffee (cafe mam) and delicious sandwiches. It's the best "gas station" I've ever been to! Dairy free baked goods, kombucha on tap and a sustainable business model that all businesses could stand to learn from. Exit 189, Eugene I-5 North or South.
Oregon Loves SeQuential!
Perfect spot to get sandwiches before leaving town for a hike. Their sandwiches are very good for the price, and they sell a small variety of pastries and baked goods. I guess they also sell gas?
Oregon Loves SeQuential!
Lyndy Davis
Great healthy local snacks and treats! Vegan options and awesome sandwiches made to order.